Terri's Trip to Grantley Hall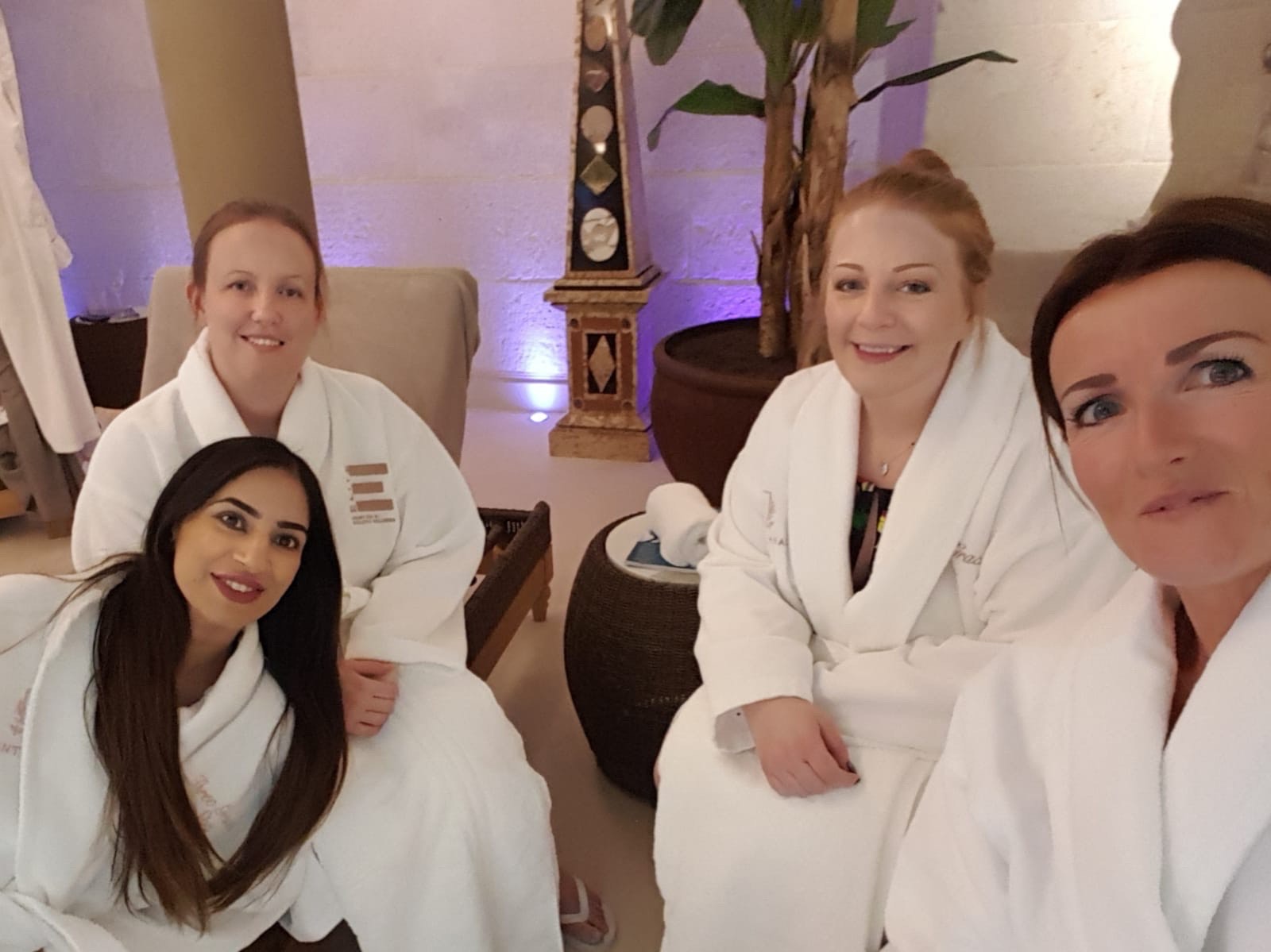 We have mentioned in the past how running Kicking Off Against Cancer can be very bittersweet here at HQ. We get to meet and help some truly amazing people that inspire us every day. However, we know that we are helping people because they have been diagnosed with this cruel and evil illness.
This was never more the case than when we received a message from one of our supporters Michaela. Her mum Tracy had sadly passed away only seven weeks after her cancer diagnosis, leaving the family understandably heart broken.
In a hugely touching gesture, Tracy's family decided that in lieu of flowers they would like donations to be made to KOAC I'm her memory. Michaela knew of the charity's work and the ethos with which we run the charity. Although we never had the chance to help Tracy, Michaela knew the money raised in memory of their mum would give people in a similar position the chance to create some memories together.
Whilst we were in contact with Michaela, we received an application from Terri. She had been diagnosed with stage four, secondary breast cancer and confirmed that her perfect weekend included some relaxation at a spa with her best friend and two sisters.
Grantley Hall is a beautiful country manor set in Ripon, North Yorkshire and was the pure luxury we were looking for to ensure the four women could relax and unwind in these stunning surroundings.
"I had the most amazing stay at Grantley hall. It was a place I could never imagine going due to the cost. The spa was perfect and allowed me some much-neededtime to relax and 'forget' about my cancer. The meal was exceptional with amazing service and the room we stayed in was beautiful. It was that nice, I pulled back the sheets to see the mattress. It was that comfy, I have decided I would like one for myself. You made my weekend perfect and for that I will be forever grateful."

Terri's feedback on her experience
Any feedback we receive is always much appreciated as it enables us to improve and ensure we maintain the high standards we set ourselves every day, ensuring that the people we help have all they need to create memories together. When the feedback is as nice as Terri's was, we truly are left in awe that we can make such a difference to someone and it is all thanks to the support we receive from the likes of Michaela and Tracy's family.
We are so hugely thankful to them for thinking of us at such a painful time and hope that she would be hugely proud that the money raised in Tracy's memory was used to create a perfect weekend that someone will never forget.