Vicki's Trip to Longleat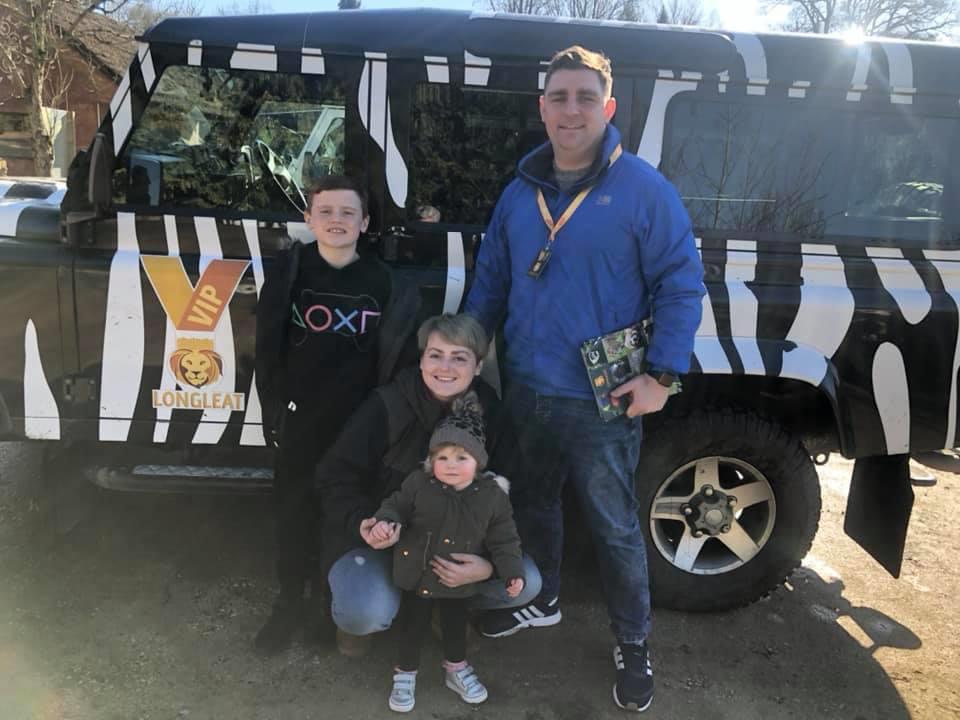 Sadly, due to the ongoing uncertainty around lockdown, we have been unable to organise any memory making experiences for the last few months. We wanted to take you back to before this when we were lucky enough to be able to send Vicki and her family to Longleat for a wonderful day on safari.
Vicki contacted us at the end of 2019 having been diagnosed with stage 3 breast cancer. She explained that the family had started to become a very active while she is still in treatment, finding comfort in exercise because it brought them all together to enjoy some memories and have fun.
They were unsure as to what exactly they wanted to do on their day out, which is never a problem for our memory making team. After a few conversations to find out about the family and their interests, it was Vicki's partner that suggested Longleat would be ideal.
We understood that there is so much to do and see and Longleat that it would be unfair for them to travel down on the day, it would mean a very early start or missing some of the animals! We, therefore, organised a hotel for the family near to the park so they were nice and rested for the action-packed safari.
Anyone that has been to Longleat, knows that you can see an array of animals and get up close with some, while some just don't want to play! We wanted to take the uncertainty out and ensure they could get up close and personal with the animals.
Their own personal guide helped the family into a zebra design jeep and became their own personal guide around the park, meaning they could see so much more of the animals.
We were so proud to be able to help Vicki and her lovely family with a day out that exceeded their expectations and enabled them to make memories that will last a lifetime.

This is a further example of what your donations as supporters of KOAC are able to achieve and we hope to continue helping people make memories like this soon, just as we did before the current situation put a hold on things.