Wendy's Trip to Alton Towers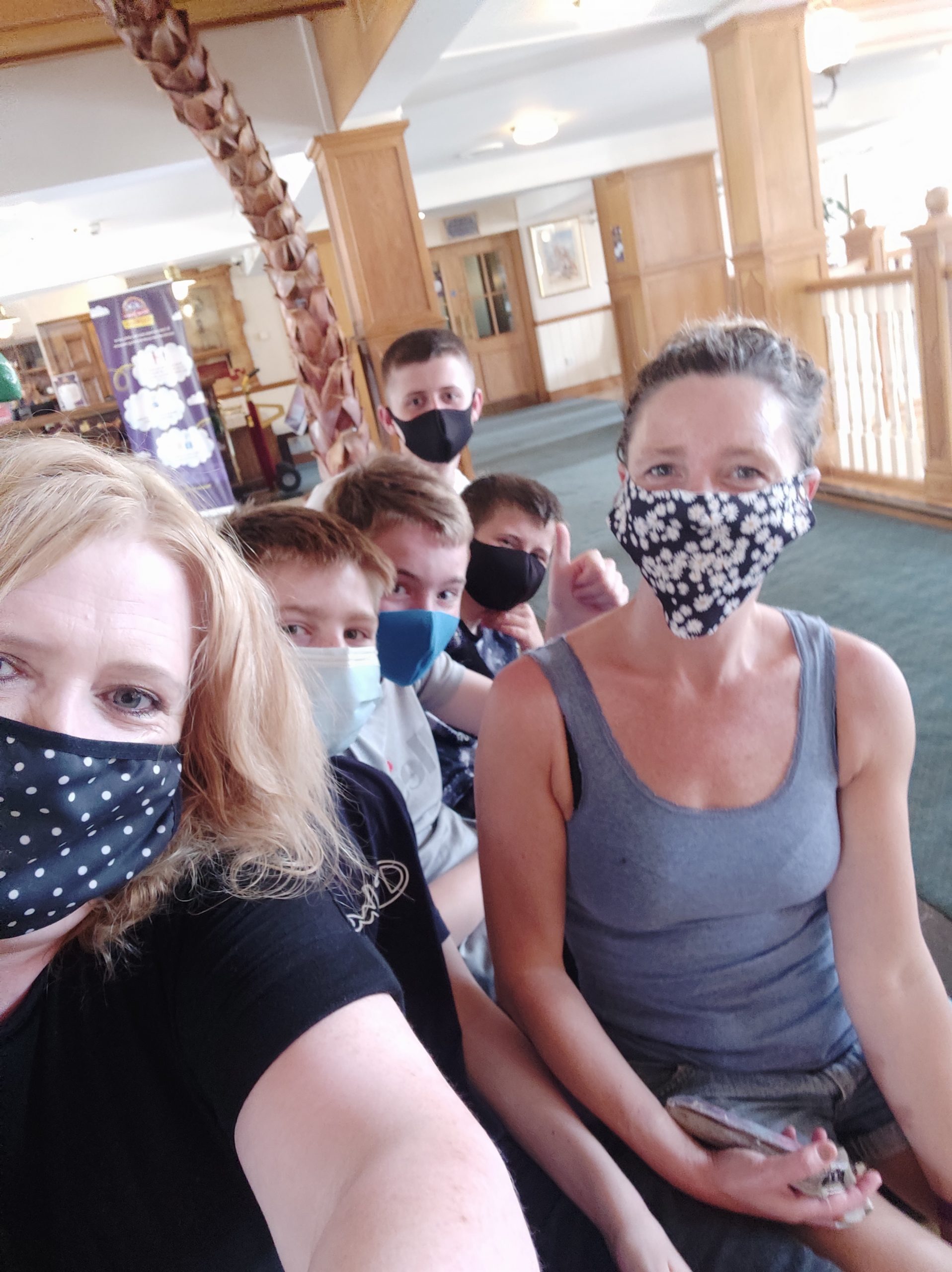 Like many, KOAC have been hugely disrupted by the ongoing pandemic. What has hit us most is the inability to send people off on their memory making experiences.
One exception to this frustration happened in between the first and second lockdowns. During this a small window presented itself as life became as close to normal as it has been in some time.
We have often found that the applications we receive are from parents that have been diagnosed with cancer. Incredibly these parents still manage to put their families first, prioritising enjoying some time with their children and loved ones as they feel they have suffered just as much following their diagnosis.
Wendy was no exception to this – wanting to take her sons for a weekend of laughter and fun. This was something we were more than happy to help with.
When the UK came back to some form of normality, we organised a weekend in Alton Towers for the family. This was all in line with the Covid regulations of both the government and the venue itself.
A day each in the water park and theme park with an overnight stay on site meant that they got to fully immerse themselves in the excitement the park has to offer, whilst spending some quality time together.
We really needed a break. My boys were so excited and the whole trip did not disappoint. We had a full day in the waterpark followed by an overnight stay in the Splash Landings Hotel.

The following day we went to the theme park. I cannot fault Alton Towers for the social distancing measures and reduction in admissions to the hotel and theme park. It meant we didn't have to queue too much. Every ride was social distanced. We also booked into the roller coaster restaurant which was brilliant. It was made special by KOAC by receiving texts before, during and after the trip asking if we were enjoying ourselves. This personal touch from Lucie made all the difference and we are all so appreciative of the kindness and generosity from KOAC. My boys and I had a tough couple of years and this trip marked new beginnings. Thank you from the bottom of my heart KOAC xx

Feedback from Wendy
Continuing to Provide Experiences
As the vaccine programme and the road map for ending Covid regulations continues, we are back running at full capacity.
Our Memory Making Team are on hand to review all applications, liaise with applicants and ensure that anything that is booked falls in line with the latest advise. Making the experiences as safe and secure as possible.
If you are, or you know someone that is battling cancer, please visit the Apply to make Memories page.

Please get in touch if you have any concerns or questions prior to completing an application and we will be happy to help!