36 Hour Indoor Football World Record Attempt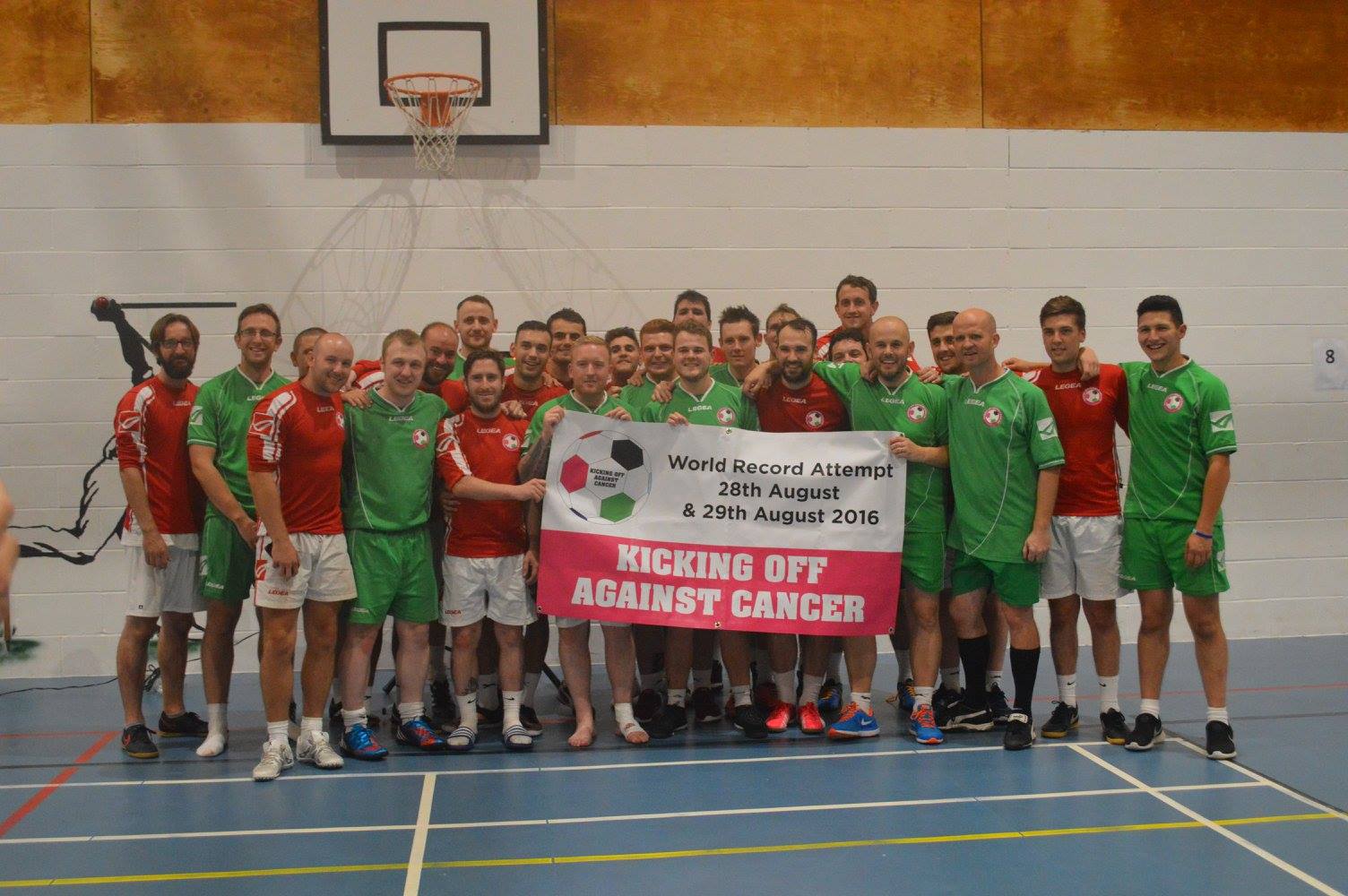 Back in August 2016, 26 players and a host of volunteers took part in a World Record attempt for the Longest Marathon Playing Indoor Football. Split into two squads of 13 players, these brave souls played 6-a-side for 36 hours non-stop, in the end it was FC Meagher (Reds) overcoming The 36er's (Greens)  646 goals to 563!
With some amazing support the attempt raised over £13,250 for charity. When applying for the World Record the organisers needed a name, which is how Kicking Off Against Cancer was first forged. The selfless help of all the players and volunteers was what inspired our trustees to start the charity and here we are today.
You can read more about the organisation of the World Record attempt in Ben's blog here.
Here are some images from the world record attempt:
[Best_Wordpress_Gallery id="29″ gal_title="36 Hour football World Record Attempt"]
It took some time for the attempt to be verified. However the world record was officially accepted in September 2017:
http://www.guinnessworldrecords.com/world-records/longest-marathon-playing-indoor-football-(soccer)