World Cup 2018 Predict the Score Competition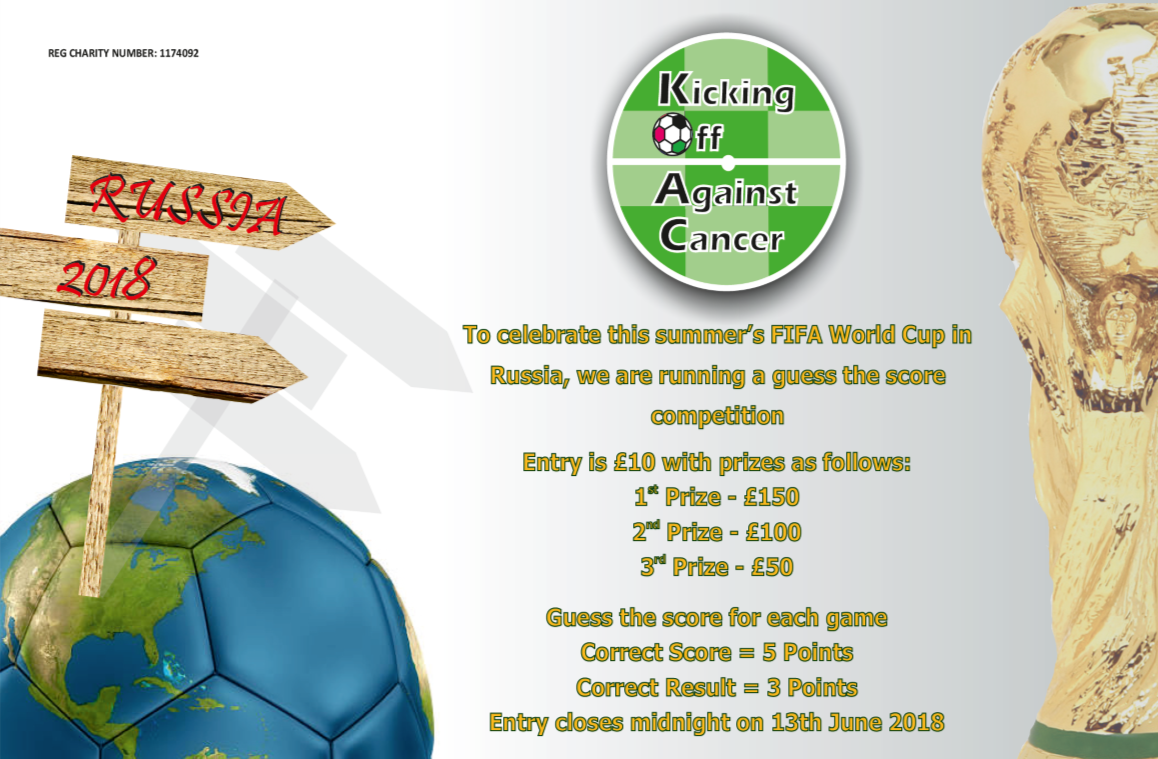 Kicking Off Against Cancer is running a guess the score competition for every game of the 2018 World Cup.
Predict the score of the 2018 World Cup matches and win big with Kicking Off Against Cancer. Whilst also raising money for good causes in the meantime!
If you have already entered, keep an eye on this page for updates.
The current leaderboard can be seen below:
Leaderboard
(Updated 10 July)