Meet Our Two New Trustees – Rob and Bows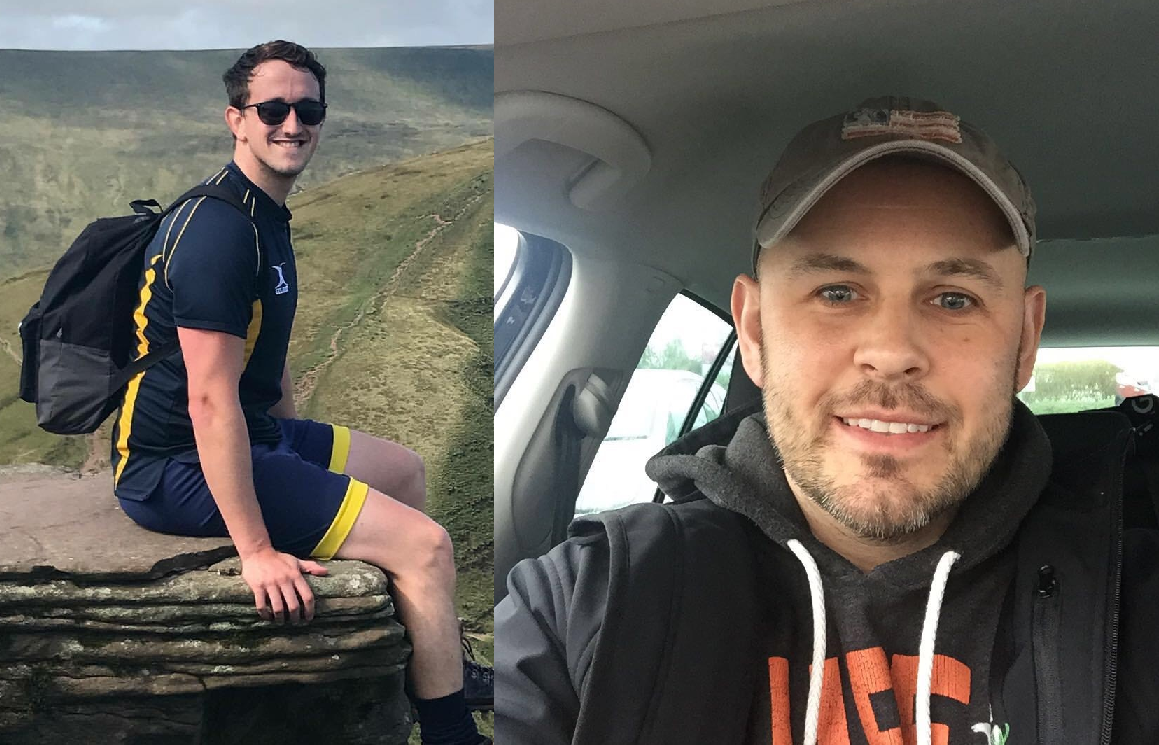 Kicking Off Against Cancer is pleased to announce the addition of two new Trustees to our charity. With a successful 2017 behind us and a number of very ambitious plans in the pipeline, the current members decided that they needed more hands, more minds and some additional skill sets to take ourselves to the next level.
We have the great pleasure of introducing Daniel Bowen and Robert Hopkins as our newest trustees. Both Rob and Bows (as he is more affectionately known) are extremely excited about the challenges that lie ahead, and both agree with what the biggest challenge is.
"It is likely to be associated with differentiation." Said Bows, "There are so many charities out there at the moment, all doing great work, so it's about how we show what we do and how we provide support. With an impetus on increased awareness and participation as I believe that these are the cornerstones of ensuring that KOAC is successful and continues to provide as much help and support for those in need."
It seems Rob agrees, he added "There are so many charities supporting worthwhile causes that I feel the biggest challenge for us all, is to make KOAC stand out from the rest by engaging and interacting with people in a different way."
Both trustees now live in Cardiff, albeit via different routes. Rob grew up in the Rhondda Valleys and lived there until 10 years ago, when he met his wife Jodie, the pair have two daughters (aged 6 and 3). Bows, who hails from Ammanford, arrived in the capital city via Treforest, where he studied at the University of Glamorgan, and Cheltenham where he worked as an accountant for Endsleigh Insurance.
When asked, both were very clear on why they had joined KOAC. Rob said "I took part in the first KOAC activity (the World Record) and from Day 1 it was very evident that the charity was focused on doing some wonderful things. I've known the current trustees for a number of years and all are 100% committed to making a difference so it's great to get the opportunity to be a part of it moving forward."
It was a similar story for Bows as well "With cancer having affected close friends and family members over the years I was very keen to get involved in a charity and having been involved in the first world record campaign with KOAC and seeing the great work that the charity were looking to do it was absolutely clear that this was the right choice for me. It's important that we build upon the magnificent work already done and really start pushing the charity to new heights."
There are some remarkable similarities in the personalities of the pair, with a love of football and sport in general being at the forefront of this. Both spent the summer of 2016 in France following their beloved Wales in the European Championship and they are keen supporters of their respective football clubs.
Rob is a lifelong Cardiff City fan and can often be found watching The Bluebirds both home and away. Bows is a huge fan of Liverpool, and whilst he enjoys a trip to Anfield when he can you are more likely to see him at a gig. "Music forms a big part of my enjoyment, both playing instruments and going to gigs, admittedly not a lot of people around me have heard of some of the bands I listen to!" Bows added, "I am a very social person and a lot of the things I do revolve around sport, both watching and taking part. Additionally, in the last couple of years it seems that I've turned into somewhat of a professional stag do attender… I'm hoping all my friends get married off soon…"
Although the pair share similar traits away from the charity, they both bring something different to KOAC, something the current trustees were looking for. Current trustee Ben was quite clear that the charity was getting the right people. "When we decided to increase our numbers, Bows and Rob were two of the first names mentioned. It didn't take us long to see that these two presented an exciting opportunity to us and brought in skills we think will both compliment what we have and enhance areas we feel could be improved."
Rob has been working in the beer brewing industry since 2007 and currently is part of a global project team designing and rolling out a new IT system through UK, Ireland and Canada. He believes, first and foremost, that not only will he be an extra pair of hands to help with the planning, but that he brings a host of new contacts that he can call upon to unlock and support future fundraising activities.
Bows, a qualified accountant, believes that he can bring another perspective to the financial expertise already included on the board and offer support in getting the best out of all decisions that we make. This is alongside an ability to bring plenty of new/different ideas on how we can take the charity forward. He also added "In comparison to the other new trustee, I'll bring hair."
The pair are raring to go, there personal goals, sense of humour and fun nature all fit in with the ethos of the charity. Rob, when asked had a very simple and emphatic answer, "My goals are to add value to the group and to help make each year a bigger fundraising success than the year before."
Bows, too, was very clear on what he wanted out of joining KOAC, "I think the initial goals will be very similar for all the trustees. Firstly, raising the profile of the charity so people know who we are and what we do. Secondly, it's about increasing the ability to participate and thus increasing actual participation at fundraising events. Finally, and most importantly, it's about finding more people to help. The charity is in place and we know what we want to do so it's about finding those that we can support to really make a difference."
We are excited to have the pair on board and look forward to them helping take Kicking Off Against Cancer to the next level.