National Trustee Week – Meet Pete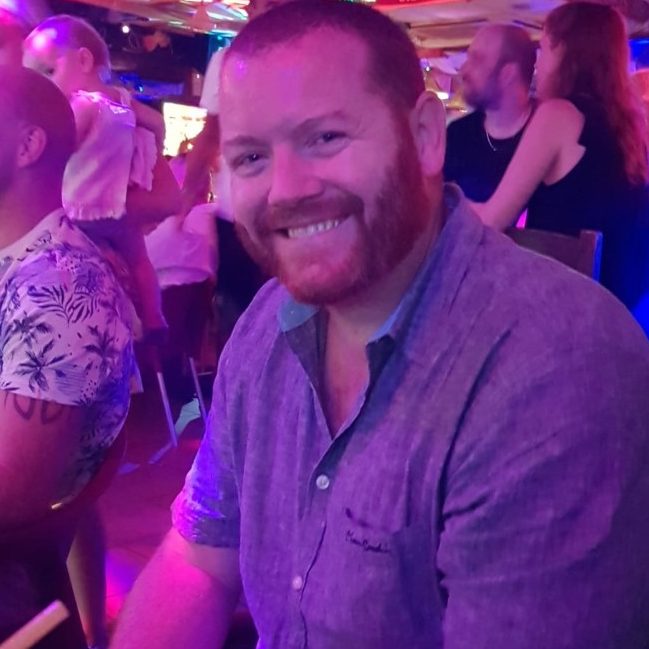 In our latest feature during Trustees Week, we asked our trustees to answer some questions so that you can get to know the people behind Kicking Off Against Cancer a little better.
First up is our newest Trustee Pete.
Name? Peter Coughlin
Occupation? Managing Director / Engineer
What was the last thing you listened to? David Guetta – Toy Story
Favourite Film? Too many to list – ranging from any Marvel film to What dreams may come.
Favourite food? I am not one to dodge any food
If you could visit one fictional place, where would you go? Asgard
If you could turn one activity into an Olympic sport what would you win gold in? Shot putt
What habit annoys you the most? Noisy eating.
What is the one thing you don't get, that loads of people love? Bo Selecta
Best place you have visited? Corfu
Biggest inspiration? David Attenborough
Why did you join KOAC? The opportunity to make a difference at ground level was close to my heart
Favourite thing about being a trustee? Contributing.
Hardest part about being a trustee? The thought of being involved in any WR attempts.
Your highlight of being involved in KOAC so far? Being invited to be shortlisted.
About your fellow trustees:
Best dressed trustee? Luke Hinton
Worst dressed trustee? Luke Hinton
Most intelligent trustee? Luke Hinton
Funniest Trustee? Dan Bows
Who thinks they are the funniest trustee? Ben Banks
Most organised trustee? Dan Bows
Trustee most likely to be late? Me
Most likely to buy a round? Me / Luke Hinton
Finally…
What are your ambitions for KOAC? To become a household name.