Gina and Family Trip to London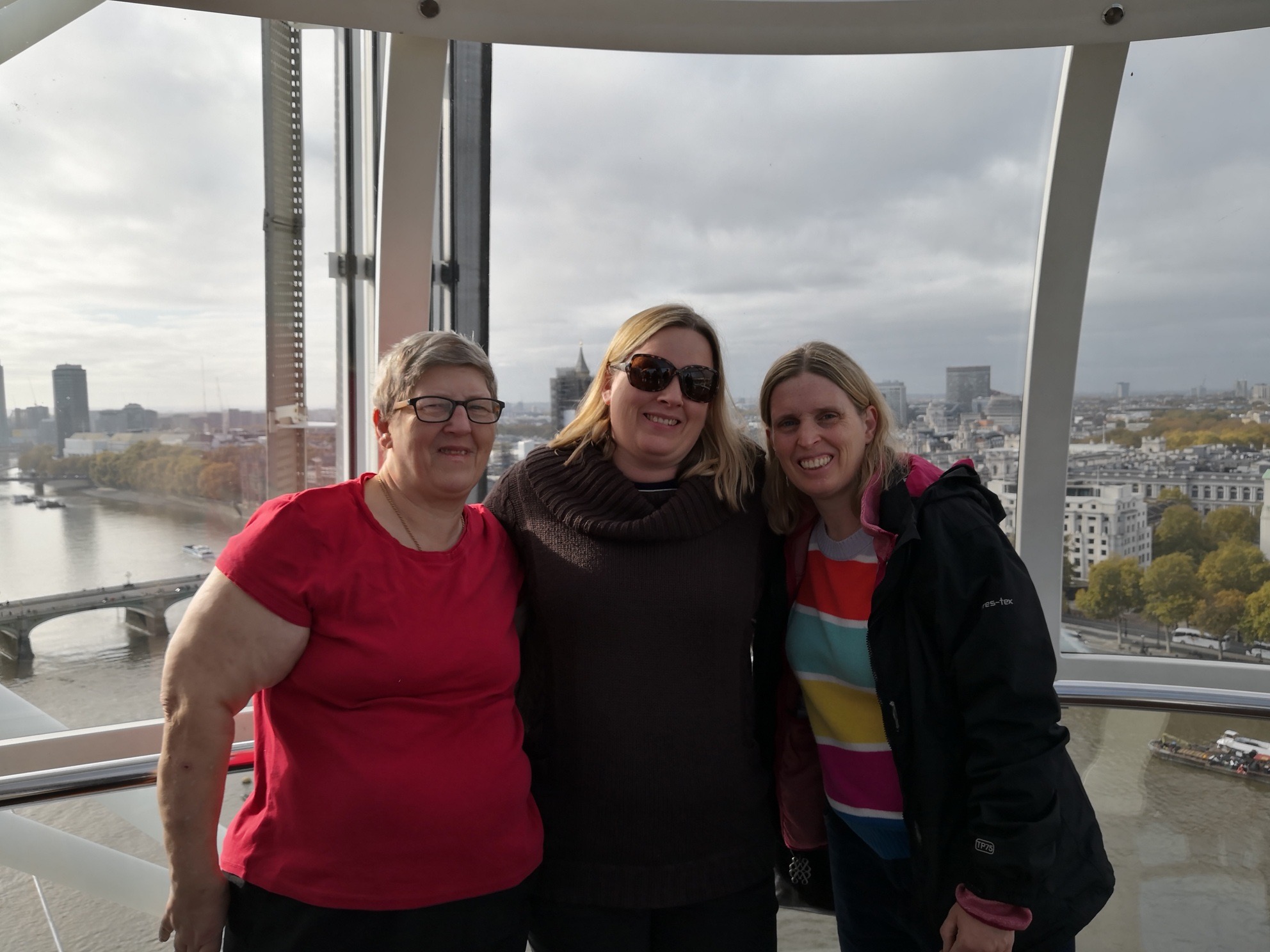 We were delighted to be able to send Gina and her two daughters Jacqui and Wendy to London for the weekend. Jacqui had contacted us a few months ago to share her mother's story and as soon as we heard it, we had not hesitation in helping.
It goes without saying that all the applications we receive bring a mixed amount of emotion for the trustees of KOAC. Of course, we are so pleased to be able to help some truly amazing people. However, the fact they need these experiences down to a cruel disease is always so sad.
When we received the application by Jacqui on behalf of her mum, Gina, the story epitomised this and touched us in a big way.
Gina, a massive fan of the theatre had sadly lost her husband in October 2018, having been together since they were teenagers. Within 7 months of this Gina was diagnosed with breast cancer. We had to help in any way we could, the team jumping straight onto creating the experience.
And so, it was that the three of them travelled to London for the weekend for some quality time together and most importantly a chance for Gina to relax and enjoy herself. The trio had tickets for Hamilton, the hugely popular West End musical on the Saturday night, before heading out to view the city from two different perspectives on the Sunday!

Firstly they went on the London Eye. Then a river cruise along The Thames – plenty of quality time for the three of them to enjoy each other's company.
"Thank you so much for a wonderful special weekend, we loved it all so much. The highlight being seeing Hamilton… Absolutely amazing! A special time made possible by your charity and your hard work. Thank you so much again."

Jacqui
If you want to get involved so that we can help more families like this then why not register a fund-raising event in our KOAC Century. You may know someone that has been diagnosed with cancer that we can provide a positive experience for? If so, please visit the Apply to make memories page.