Jojo Siwa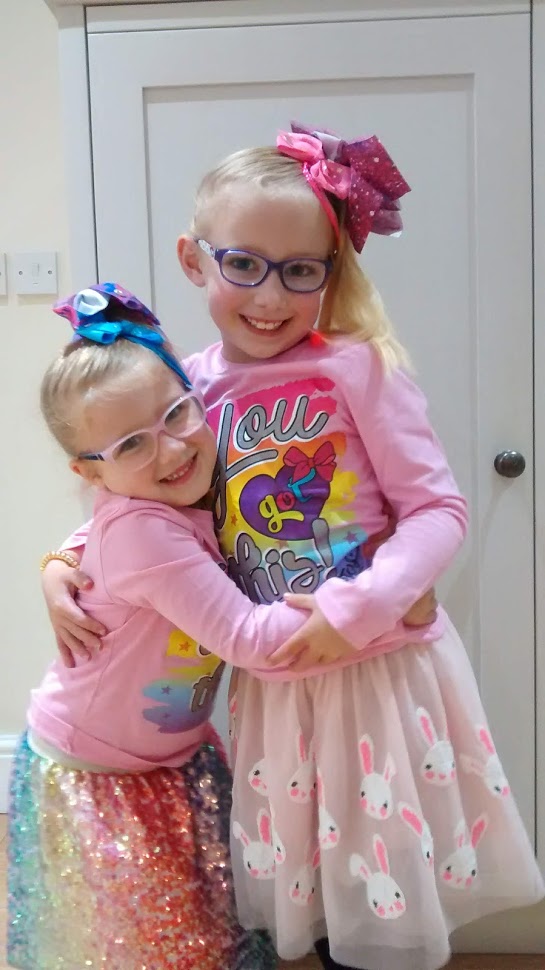 The name Jojo Siwa might not mean a lot to some of you, but if you have two young daughters, you will of course understand how massive the young star is. So massive that she sold out the O2! That's not a problem for KOAC!
We were, therefore, incredibly proud that four of those seats were filled by Karlee Eastham, her two daughters Holly & Abbey and her husband Andy.
Karlee's story of her daughters' love of Jojo was so adorable that we couldn't wait to help the family, as we think you'll agree:
Karlee explained that her girls both love to wear their hair like the young star, with a ponytail to the side.  Holly, who is 6, had repeatedly asked her mum when her very blonde hair would go brown like everyone else in her class – it was Jojo that was the inspiration behind her accepting her blonde hair!  Karlee was diagnosed with breast cancer when the girls were just 3 and 9 months old. Hearing her describe how she felt that cancer had affected their fun was heart breaking and so we were determined that the family would dance and sing together!
A Jojo kit was sent to the girls ahead of time, complete with head bands & t-shirts along with instructions to teach mum and dad as much of the dance moves as possible. We think dads bow must have gone missing as we didn't see that picture…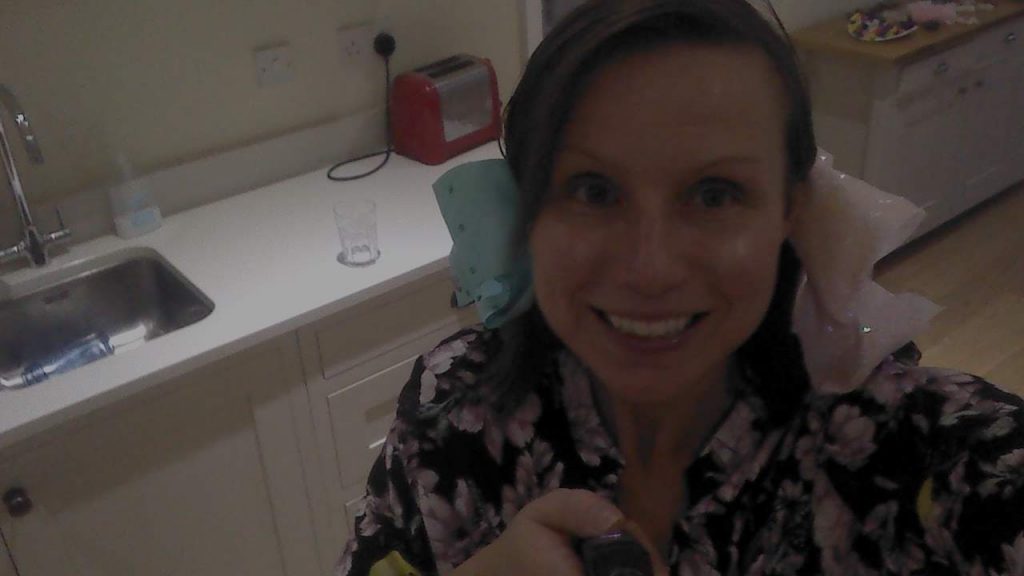 "KOAC made my daughters dreams come true, seeing Jojo Siwa in concert. My cancer treatment took away a lot of precious time from my girls and still does. KOAC helped me create a special memory (first concert) and take back precious time I've lost with my girls. Wonderful Charity!"
Receiving this from Karlee was incredible. It is exactly what we aim to provide every time we organise an experience and it is all thanks to our amazing supporters that it is possible. This is what your money does, and we could not be prouder of all the lovely people that have helped us create these memories for this amazing family!
If you want to get involved so that we can help more families like the Eastham's then why not get in touch or register a fund-raising event in our upcoming KOAC Century. You may know someone that has been diagnosed with cancer that we can help? If so, please visit the apply for help page.