A Double Trip to Legoland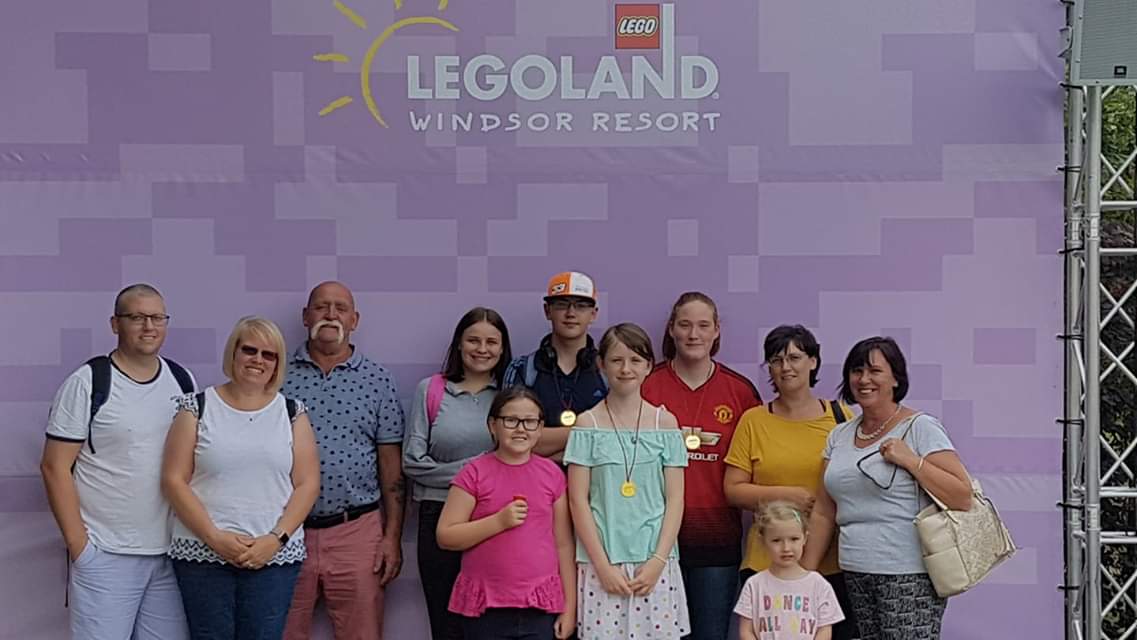 A while back we were contacted by Kirsty who wanted to treat her children and parents to a trip to Legoland to thank them for everything they had done throughout her diagnosis and treatment for breast cancer.
We were delighted to be able to offer to help and after hearing this good news, Kirsty decided to also nominate her brother Leighton and his family for a treat because of how amazing he has done throughout his own battle with testicular cancer.
At Kicking Off Against Cancer we are all about making special memories so we were more than happy to oblige! We decided to organise a once in a lifetime trip to Legoland for Kirsty, Leighton and both of their families.
We also always look to go the extra mile in order to make the memories we create that little bit more special. So rather than just organising a day trip to Legoland, we decided to arrange a two day pass for the theme park including an overnight stay at the Copthorne Hotel Windsor for the whole family!
It is safe to say both Kirtsy, Leighton and family were delighted with the whole experience:
"Where on earth do I start! We are all so overwhelmed by your generosity. After being accepted by yourselves for a trip to Legoland after my breast cancer diagnosis I decided to nominate my brother and family along with us after his diagnosis for testicular cancer, for a trip to Legoland.

Can't thank Lucie enough for offering us the same weekend. So just expecting the day passes for 31st August- my daughter's 5th birthday – we were in absolute awe when the welcome packs arrived. I physically cried!! Not only did we receive a day pass for 11 of us, but a second day plus overnight with breakfast at the Copthorne, a little 10 min drive away from the resort. We have all just had the most phenomenal weekend and it was all thanks to you!!!! We have all thoroughly enjoyed it, especially the children.

I have attached 2 pictures of all of us together. Pic 1, I am 2nd from the right in the mustard top along with my brother far left. Pic 2 on the Legoland express train. Again thank you from the bottom of all our hearts."

Feedback on the experience from Kirsty
We were delighted to be able to offer this Legoland trip to the family and again, we thank all our supporters/fundraisers for providing us with the opportunity to help. As you can see, your kind donations directly help create priceless memories for people suffering from cancer, and you can be proud that you help make these experiences happen.
If you are aware of anyone who could benefit from us organising an experience for them, then please don't hesitate to get in touch and we will do all we can to help!
Thank you,
Team KOAC