Family Break in the Forest of Dean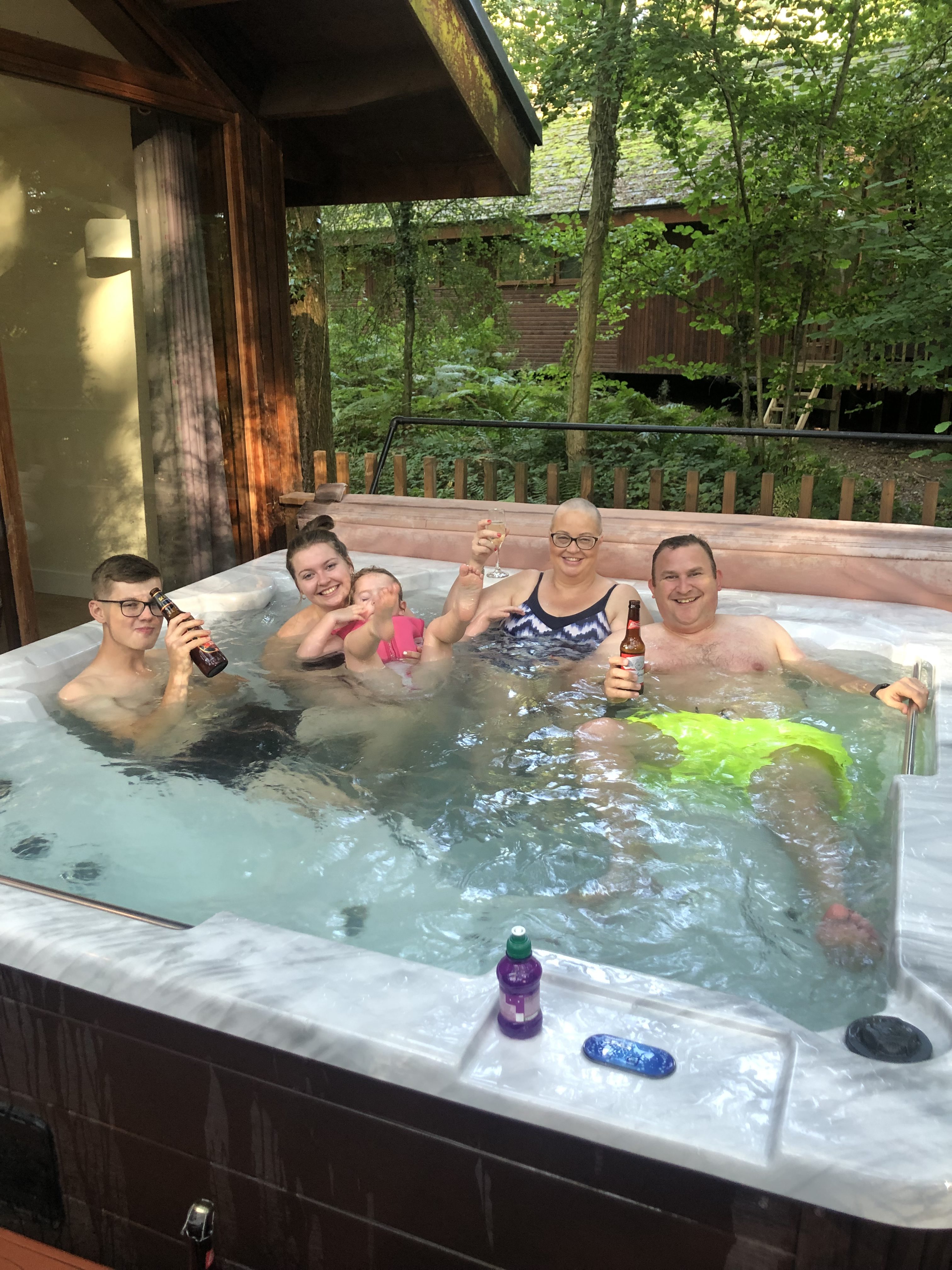 A short while back we were contacted by Natalie who had been diagnosed with Breast Cancer earlier this year. The past few months had been tough on Natalie and her family after undergoing surgery and going through chemotherapy. There was no doubt in the minds of the trustees at KOAC that a well-deserved break with her family was in order. Natalie mentioned in her application, that shortly before her diagnosis, she spent a weekend away in the Forest of Dean with her husband and that she would like to go again with her young daughter if possible. Natalie's application stated that her sons were happy for memories to be made with their sister as they were a lot older.
However, as you are probably now aware, Kicking Off Against Cancer likes to go the extra mile when arranging experiences for the amazing people we help, hoping to make the memories made that little bit more special. We arranged a 3 night break for the whole family, staying in a luxury 3 bedroom cabin in the woods at Forest Holidays, Forest of Dean.
KOAC gave me and my family of 5 the opportunity to spend quality family time in a log cabin. It was hard to find something the 2 adults, 18 year old, 17 year old & 4 year old could enjoy together but this was absolutely perfect.
We booked in on the Friday and had plenty to do including a hot tub in which we all sat and talked in without the interruption of general life, completely relaxing and going back to basics playing board games and cards.
Time out from hospital appointments with the family who work hard was so relaxing and nice. Making memories we will never forget.
We couldn't have asked for a better time/venue and thank KOAC for giving us this opportunity.
THANK YOU 🙂

Feedback from Natalie on their weekend away.
Here at KOAC our favourite part is hearing about these experiences and it was amazing to hear how much Natalie and her family enjoyed their break in the Forest of Dean. We as a charity are delighted to be able to help them make some positive memories thanks to the money that is raised by our supporters. We are incredibly lucky to have already helped many good causes and are aiming to continue this help for as many people suffering from cancer as possible. If you, or anyone you know, could benefit from this, then please don't hesitate to get in touch.
Likewise if you feel like you could fundraise for KOAC to help us continue our work, or have any fundraising ideas you need our help with, please contact us.
Thank you,
Team KOAC.