Movember – Dealing With Cancer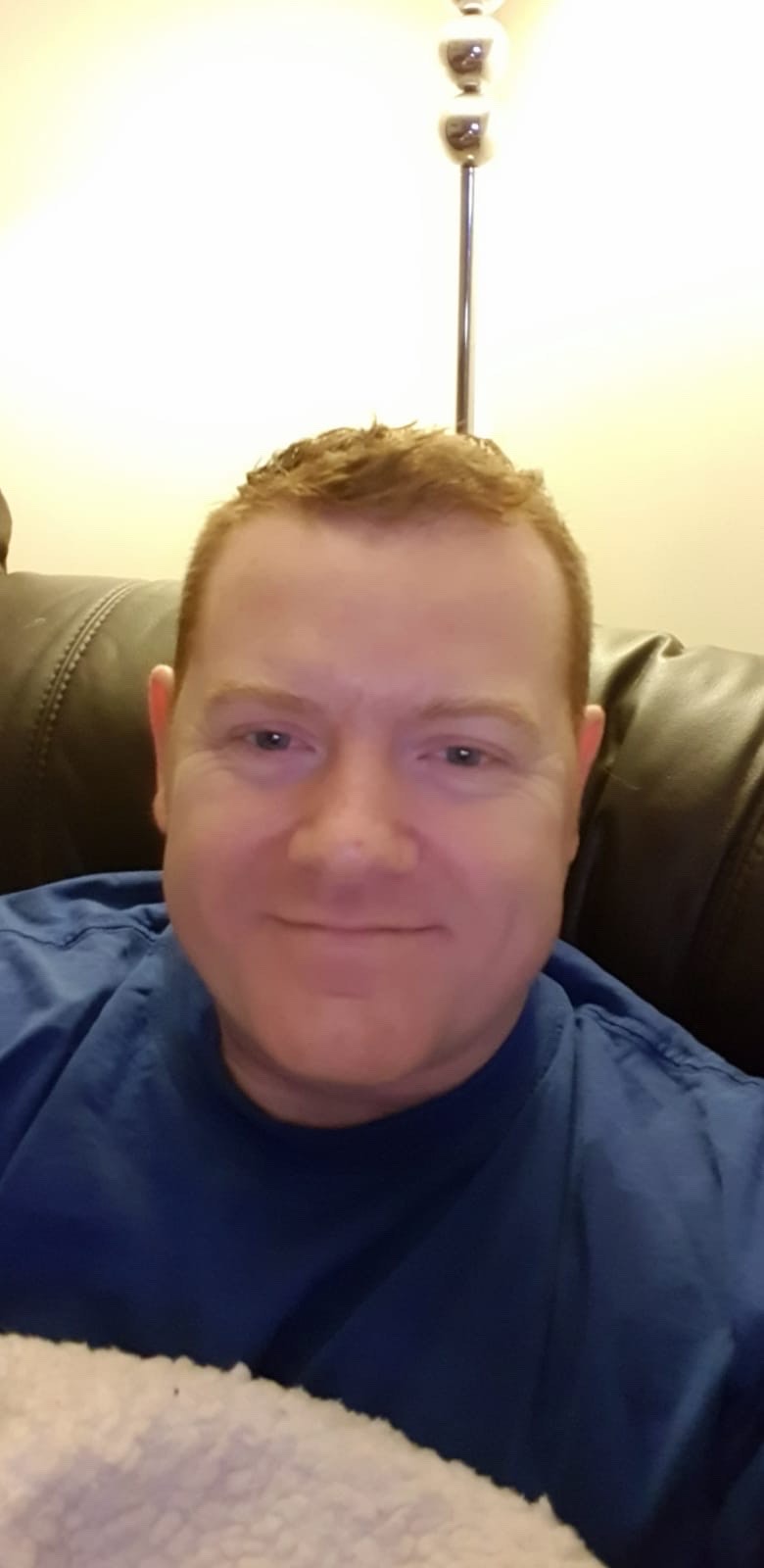 Our trustee Pete will once again be undertaking Movember through out this month, only this year has more significance for Pete who lost his father earlier in the year to prostate cancer. From the outset we want you to be aware that Pete's story does not come with a happy ending and is a very honest account. Sadly, this is all to familiar and it is crucial that the message about checking yourself is passed along:
I would have loved to have written a survival story about cancer, but earlier this year, this cruel disease took my 75-year-old dad, Colin. Now my father and I have never been afraid to talk about our mortality, probably our catholic religion drives that, so we have discussed how we would envisage the twilight of our lives, the prospect that awaits us and so on.
This conversation always followed a similar path, mostly comments of "75 is a good innings, but obviously if I can get another 10, I'd take it." When I'd ask whether he still didn't fear death, he replied "I'd be a bit of a hypocrite if I did, I mean you can't talk about faith and strength in what is waiting for you and then when it comes to your turn, crumble." These conversations I know can be hard for people facing death, but my father did not hesitate and I can only hope to have this outlook if I were in a similar position.
Up to the fourth round of chemotherapy, it felt like he breezed through and everything from the consultant was positive, we felt like we were getting on the right side of things. He received a lot of comments from people saying that "Prostate cancer will never kill you Colin!" before proceeding to tell him their life stories of cancer. Being quite a private man, he found himself wishing he'd never told anyone, it was his belief that you end up spending half your life talking about cancer! The impact and the horror stories from everyone.
One thing which became apparent was the sheer number of people who were suffering with this horrible disease. I remember being in my parents back garden with our next door neighbour (who sadly passed from cancer as well) discussing the numbers and impact it has on people, maybe it was 1 in 10 back in 2000, yet now everyone seems to be touched by it. In a 3-month period at the beginning of 2019, 4 good friends of mine have lost a parent to cancer.
So, back to my father finishing his treatments, all we were waiting for was the 6-week post meeting review, looking forward to good news. Sadly, the cancer had other ideas, my father was taking into hospital in agony, now this is a guy who was only taking paracetamol up to this point but even he felt he needed to go in, the hospital remembered him as they had referred him to Velindre in the first instance. Whilst visiting him, the Consultant walked in on rounds, may I add at this point the NHS does not get the credit it deserves, as this person knew everything about my dad, talked to him on a first name basis and put all of us at ease with her professionalism and knowledge. Taking us through exactly what was going on and why he was in so much pain, she didn't elude as to why this wasn't picked up earlier in his care, but she needed to check what was going on. The prognosis was the cancer pressing on his urethra, she proceeded to explain that they were going to install a titanium stent and she believed he was ready to go for another round of chemo. All things considered, he looked good, but he remarked at how he felt like a fake up till his fourth treatment and he did look strong. Strong enough to go for round two.
I remember the day, we always say that don't we, when you receive traumatic news, my mum and dad returned from Velindre after his Op, to run through his results, although now the news wasn't positive. It was prostate cancer that was going to kill him. Me being me, I asked a lot of questions, not from a position of denial, but, confusion. How can a doctor go from thumbs up after every meeting, to, you have 12 months at best? Dad eventually agreed that I was asking questions he didn't know the answer to, that I was probably ignoring the fact that it was now terminal, where I guess I revert to type and needing to know if every stone was unturned. Why wasn't this picked up and was the Doctor questioned? Thinking to myself, no one is past scrutiny and I would be happy to be the one who asked difficult questions, not in an aggressive way at all, but people need to ask these questions. I guess I was also prying as to whether my father had the fight in him, he did. One thing we could always do, was argue, discuss with passion and even take up view-points that we didn't agree with just to see if the other person was that passionate about their perspective. We never backed down and he didn't now, so I knew it was not a case of him giving up on that Monday.
On the Thursday there was another meeting within Velindre, this time with the Palliative nurse on what to expect. This is a world class treatment centre and the nurse could see that I had a wanted to understand the sequence of events that led us to this situation and so she asked the doctor to speak with me.
I challenged the situation that my father's cancer was picked up on a scan, why wasn't there a mid-treatment scan ever taken, the Dr took me through every test result, explaining that he went in with a 6 on the Gleeson scale, that they were treating dad to keep things at bay and not to aim for remission. This was the first time I'd heard that this was the case and he wasn't at this meeting for me to give him a look, he was home feeling a little under the weather. In going through the results, I was able to see that they improved dramatically, from a 6 on the Gleeson scale, to 1, to >1, less than .1 and then less than 0.01, these would naturally be viewed as emphatically positive results.
What wasn't known was the cancer metastasized into a non-secreting cancer, as aggressively as it was before the treatment, so I asked 'why wasn't my dad scanned to ascertain the growth, or the potential for this growth, but they go off the blood results and they were given the results they needed, but I guess that is what we all wanted to hear at the time.
I know my dad had mentioned to my mum that he wanted to know how long he's got so he could make my wedding, which Mel (my fiancé) and I knew. We brought the date forward and even made provisions to almost get married within 24 hours, we were reassured that wasn't necessary and a spring wedding was more likely. Looking back, maybe denial was playing a part now as I thought he would easily see out the 12 months.
We met with the same consultant about a week later to discuss the results in the Royal Glamorgan, running through the next stages and to cover the conversation with my mother now my father was present. The Dr was astonished as to how we all dealt with the news that we were facing my dad's mortality and lacking fear.
My dad walked into the meeting laughing and joking, talking about the rugby, walking out in the same vein, knowing the news was hard to take but knowing there was nothing you could do or say that could change it. Stay strong, be strong and embrace the lessons that life deals you, words that had been ingrained in me all my life. Talking again in the car park before we went to our cars, we ran over the information discussed in the meeting. Interpretation is a funny thing, but we were all on the same page. One thing we were told is that dad would continue his current health path and then there would be a drop in his health, it would be sudden, like dropping off a cliff. I took that as how long dad could stay on the current path, dad focussed on the drop. I guess I am writing this with the benefit of hindsight, although he commented on it a couple of times, I guess to comprehend and come to terms with the scenario.
After this I was popping in every couple of days, never wanting to be a burden and trying to be as much help as I could without overstepping my mark, reporting back to the family. Communication is key at times like these, taking into consideration that family will deal with this situation in every way possible. Whilst I was away my dad deteriorated, he always opened up to my little brother. Mostly, we believe as he was far away and probably thinking that he would call me to discuss. This time he did not, coming down from Manchester and staying by dads' side from this day onwards. The pain was severe, in only two weeks dad was in hospital and my brother and I were sharing shifts, staying by his side. Of all the times for me to become ill with tonsillitis, this was one of them, I needed to be there as I promised dad that he wouldn't be alone towards the end. Not the type of promise you take lightly.
Within those two weeks you make decisions you never think you'd ever have to make, most notable was seeing my dad in pain and managing the pain from then on in, making decisions on whether to administer a Diamorphine top up after the driver had been installed. The implications could be that it may suppress his breathing and the injection itself could bring on the end. Every decision and action were thought through and deliberated over to make the decision right for dad.
Saturday 27th April at 10pm I finally dragged Mel away from the hospital, she had taken over my shifts, enabling Bernie to go home, shower, sleep and eat a meal that wasn't from a vending machine. By the Saturday I'd recovered, I knew that Mel was struggling with situation, but she knew she had to be there for him in my absence, but I was able to be there and I knew she needed rest herself. Bernie explained that he would keep me updated as always. He rang me at 11.25pm, saying I need to get mum and I need to be there, making sure that we kept our promise.
I rang mum who had just sent Mary, their 15-year-old granddaughter, to bed and I collected mum and swiftly travelled up to the hospital, informing my elder brother and sister to get there now. As we walked onto the ward, Bernie was so apologetic, saying he tried to measure the timing, trying to not mess us about, but trying to balance the fact that he knew we needed to be there. It was too late; my dad had passed. He was not alone, he had a man next to him that he was very proud of, someone I am very proud of and we kept our promise. My mum showed Bernie the class I knew she would, never breaking, although upset with tears in her eyes she said her goodbyes and kissing her husband for the last time. I held my dad's hand, mind wandering, of all the memories, the thoughts associated with strong feelings attached. My Hero was gone.
My elder brother arrived 10 mins later, standing to the side for him to say his goodbyes, emotionally charged yet not releasing or becoming overly emotional, dad would not want that, that wasn't Colin, no need to over dramatize the situation, that was my dad.
Walking away from the ward to update family was hard, strange how you never want to walk away from a ward filled with death. But duty called and family needed informing, Bernie phoned our eldest sister and I called my younger sister, who responded exactly the way our dad would've loved, with respect.
The funeral was a celebration, Bernie and I delivering a eulogy he would have been proud of and Mary, at 15 years old reading at her grandad's funeral with grace and a confidence beyond her years. Neither of these tasks were things he wouldn't have expected us to do. We carried the coffin, as here was a man with old school values with sons who respected that, organising men to carry this man was very easy, my nephew, my two cousins and my two brothers carrying out this honour. It's fair to say that we all have our moments and I had mine at the grave, breaking at the sight of the coffin at its' final resting place. Family and friends knowing me, knew I needed my moment to grieve. Upon gathering my emotions, Mel not leaving my side. I knew I needed to lead the family to the celebration at Whitchurch Golf Club to honour and remember this gent with a whiskey or two.
Dealing with the aftermath is one of the reasons why I wanted to write this, grief takes hold of people in weird ways and watching friends struggle with the loss. I felt composed, although I found myself short of patience with people, but after watching Avengers Endgame I realised I was hurting. Tying to be self-aware, I acknowled it and gave myself a break, to know that I needed time. I believe I came to terms quite quickly with this huge loss, even so, whilst writing this doesn't mean I have a dry eye. The only advice I would have, is to be calm, process the feelings and embrace them, this is natural to lose someone you love and it's ok to not be ok, lean on your loved ones and be open as they are hurting to. Thank you for taking the time, now please take the time to check yourself