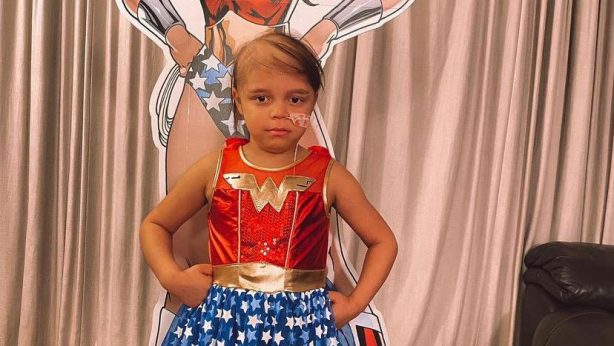 Arianna – The Real Wonder Woman
We started to follow Arianna's journey on Instagram earlier this year and it wasn't long before we saw exactly how amazing the real wonder woman was.
Arianna has been diagnosed with Stage 4 high risk neuroblastoma – a form of aggressive cancer that is almost always found in Children, with a survival rate of only around 50%. The family knew very little about it when their world was turned upside down in November 2021.