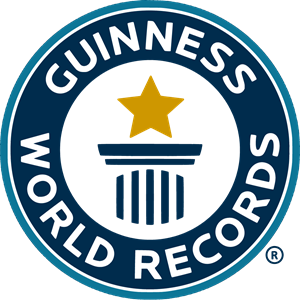 2019 World Record Attempt – Longest 11-a-side football match
Back in 2016 Kicking off Against Cancer was formed on the back of a successful Guinness World Record Attempt for the longest marathon playing indoor football. Two teams battled it out for 36 hours non-stop under the Kicking Off Against Cancer name.
This led to us founding the official charity and for over a year now we have been fundraising, helping create memories for those
battling cancer, and providing some respite from treatment and the daily fight they endure.
The fundraising we rely on to do this comes in many forms. We are incredibly grateful for all the support we receive and have been very fortunate to have an ever growing band of loyal supporters and heroes aiding us with the work we are doing.
This summer we are organising something that we believe can capture the imagination of our supporters both new and old, in order to raise important funds to help more people and also raise awareness of what we are doing and why.
On Sunday 14th July 2019, Kicking Off Against Cancer will be attempting to break another Guinness World Record, this time for the Longest 11-a-side Football Match! 36 players will enter The Air Dome, found at Cardiff City House of Sport, Leckwith and play football until Saturday 20th July.

The aim of these players will be to complete the equivalent of 90 games of football back to back – an incredible 135 hours! Those with quick maths skills will have worked out that this equates to 5 days and 15 hours of football – all to raise money and awareness for Kicking Off Against Cancer!
The Board of Trustees have been working hard behind the scenes to get this off the ground over the past few months, but with such a huge challenge ahead of them and the players, we really need your help. If you've been thinking of undertaking some charity work or just want to get involved in this unique event, then now's your chance. Whether it is volunteering to do some witnessing, lacing up your boots, dusting off your ref's whistle or just simply being a pair of hands to help out. WE NEED YOU!
Donations
You can view/help our fundraising efforts for this event here
Players
Follow this link if you would like to take part in this unique event as a player
Referees
Guinness World Record rules state that officially qualified referees must be used for the duration of this attempt, officiating in 4 hour intervals. If you have an up to date refereeing qualification with any football association and would like to take charge of part of this unique match then please click here to apply
Witnesses
Guinness World Record rules state that the record must be witnessed by witnesses independent of the charity or the players. This shall be done in 4 hour intervals. If you think you could help out with one or many of these stints, then please get in touch!
Sponsorship
We are also pleased to be able to offer up some exciting opportunities for companies to partner up with us and sponsor the event and have a variety of packages available to suit all budgets. There are numerous local media outlets looking to cover the event so along with the opportunity to help good causes, this represents a great opportunity to gain some real exposure for your business. See our sponsorship information pack here.
Alternatively, if you are interested in volunteering in any other way or know someone that can, please contact us here for more details.
Thank you,
Team KOAC
Featured image credit: http://guinnessworldrecords.com
Cardiff International Sports Campus
,
Cardiff, Wales

,

United Kingdom