World Record Attempt – A Double Announcement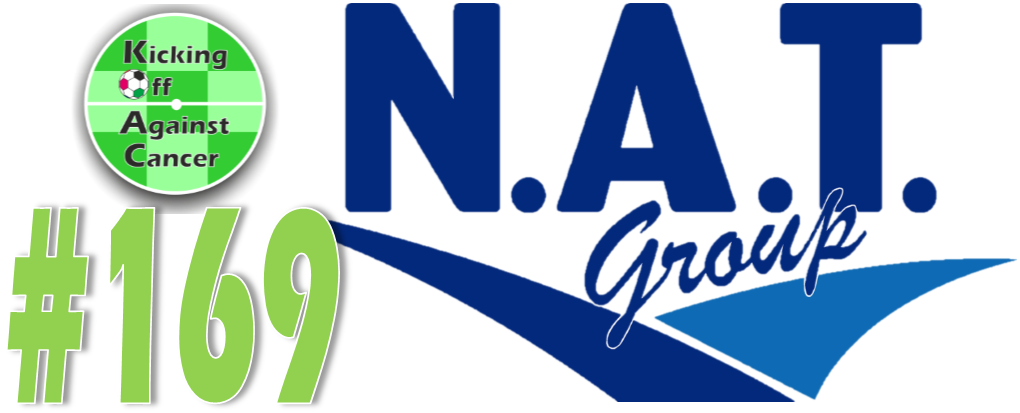 Firstly, we are delighted to officially welcome on board New Adventure Travel Group Ltd (NAT Group Ltd) as a main sponsor for the event. NAT have grown to be one of South Wales' leading transport providers covering a service bus routes across a large area from Cardiff, Pontypridd, Newport, Swansea and beyond.
We are proud to partner with such a reputable company in the South Wales area and are extremely grateful for their support, which is crucial in helping us with the successful organisation of the event.
---
The rest of the week at KOAC was spent in usual fashion, calling catering companies, finalising kit designs and designing banners for the World Record Attempt.
Then we heard the news…
GERMAN FOOTBALL TEAMS SMASH WORLD RECORD FOR LONGEST MATCH!
Two teams from South West Germany had not only played for longer than the current record of 108 hours, but they had played longer than our planned 135 hours. In fact they had played for an incredible 168 hours – exactly 7 days!
Reading on through the article, we came across a quote from the organiser of the event:
"We wanted to pack a whole load of hours on the previous record so that nobody would have the idea of ever contesting the title again."

Thomas Handle (event organiser) to the DPA news agency.
At Kicking Off Against Cancer, we have never hidden from a challenge and reading this, we weren't about to back out of this one.
With one quick phone call to the venue and a ring around the players – we are delighted to announce that we are no longer attempting 135 hours and instead will be playing for over 1 week as we attempt to break the record by playing 169 hours of football!
The players were unbelievable in their passion and dedication and did not hesitate when asked to play for longer. Sadly, logistics have meant that we did lose one or two – therefore, we still need a handful of players. If you can play and want to be a World Record Breaker, please contact us or visit the Player Registration section of the website.
Casually adding 34 hours on to our attempt has meant that we now need more witnesses, more referees, more volunteers and have less time to sort them. If you can help in anyway, please let us know.
PLEASE SHARE THIS FAR AND WIDE AND IF YOU CAN HELP, PLEASE SIGN UP OR CONTACT US!